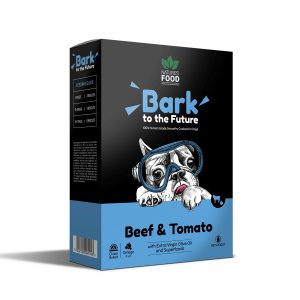 Nature's Homemade Biscuits Beef & Tomato
Nature's Homemade Biscuits Beef & Tomato
We were inspired by our grandmother's homemade biscuits recipe, the pure & fresh ingredients, as well as the love she enlisted to prepare them. Smoothy Cookies for dogs with 100% human grade meat and 100% grade ingredients and super foods.
---
Apart from love & respect for our 4 – legged friends, we chose 3 Ingredients as a base to our new homemade biscuits!
Our Beef & Tomato recipe contains red vegetables, such as tomatoes are rich in carotenoids lycopene and anthocyanins. As such, tomato is an excellent source of anti-inflammatory and antioxidant benefits for your dog! Combined with beef full of selenium, vitamins B1-B2-B6-B12, folic acid, iron, & other valuable features, this is the perfect way to reward your dog! An excellent treat choice if you wish to enrich your furry friends' diet with red meat!
Wheat & Potato, Vegetable Fat, Extra Virgin Honey, Beef, Superfoods (Cranberry, Ginger, Turmeric, Cinnamon, Peppermint, Oregano), Milk, Baking Powder, Tomatoes, Whole Eggs, Extra Virgin Olive Oil.
Cranberries: High in polyphenols and vitamin C. Protective effect on LDL. Promotes urinary health.
Ginger, Peppermint, Oregano: Support the digestive system, calm upset stomach.
Turmeric, Cinnamon: Promote joint health, relief on arthritis.
Eggs: High biological value protein, because they are very easily digested in the intestines. Rich in essential amino acids and fatty acids, minerals and vitamins.
Extra virgin olive oil: Rich in essential fatty acids and Vitamin E.  Contains also vitamins A and K, iron, calcium, magnesium and potassium.
NUTRITIONAL VALUE %
Dry matter basis
Nutritional value per 100g
| | |
| --- | --- |
| Fat | 19% |
| Proteins | 6% |
| Fiber | 1% |
GUARANTEED NUTRITION AS FED
Energy value per 100g
kj 492 kcal
Nutritional value per 100g
| | |
| --- | --- |
| Fat | 19% |
| Proteins | 6% |
| Fiber | 1% |
NUTRIENT PROFILES
The Nutrient Profile for this product is also available for download. GET THE PDF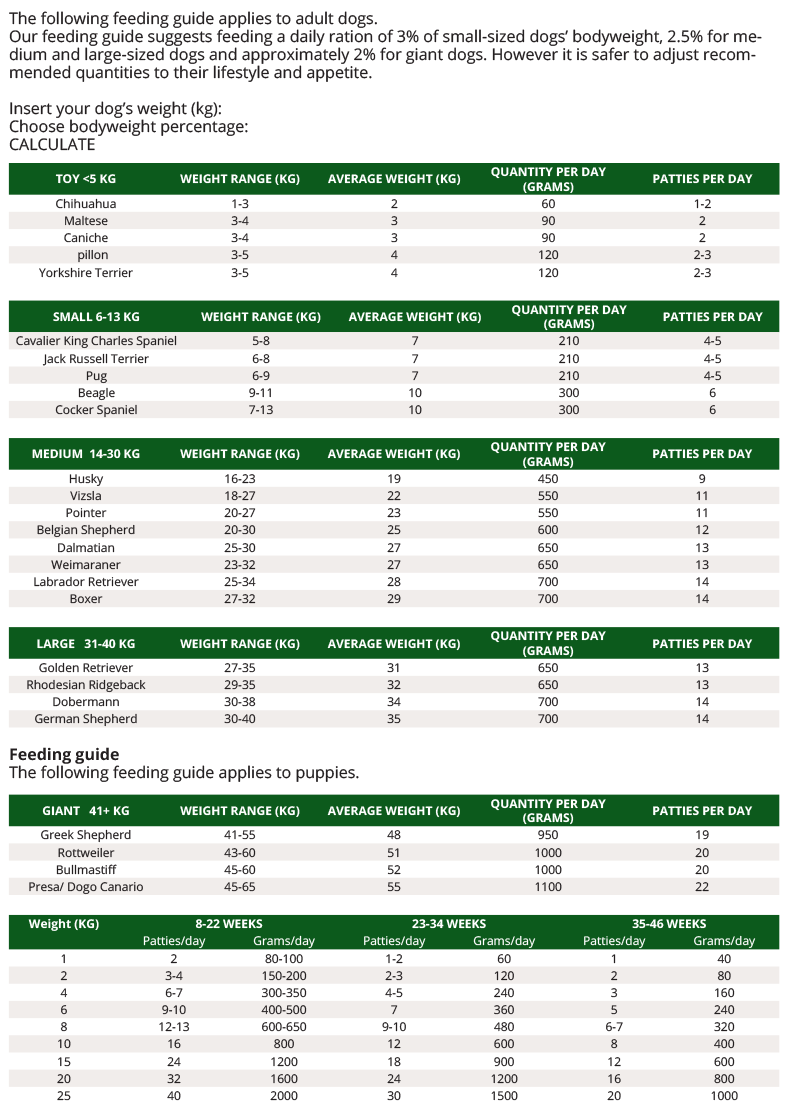 Download PDF