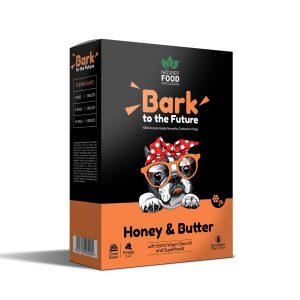 Nature's Homemade Biscuits Honey & Butter
Nature's Homemade Biscuits Honey & Butter
We were inspired by our grandmother's homemade biscuits recipe, the pure & fresh ingredients, as well as the love she enlisted to prepare them. Smoothy Cookies for dogs with 100% human grade meat and 100% grade ingredients and super foods.
---
Apart from love & respect for our 4 – legged friends, we chose 3 Ingredients as a base to our new homemade biscuits!
Honey & Butter recipe with Honey which is rich in flavonoids and natural antioxidants. It is also a great source of glucose. Honey is known for its antimicrobial action. Your little friend is going to love it! An excellent treat choice for dogs with allergies, cough and itchy throat.
Wheat & Potato, Vegetable Fat, Extra Virgin Honey, SuperFoods (Cranberry, Ginger, Turmeric, Cinammon, Peppermint, Oregano), Milk, Baking Powder, Whole Eggs, Extra Virgin Olive Oil.
Honey: Natural source of glycose. Cures allergies and cough, promotes digestion.
 Cranberries: High in polyphenols and vitamin C. Protective effect on LDL. Promotes urinary health.
Ginger, Peppermint, Oregano: Support the digestive system, calm upset stomach.
Turmeric, Cinnamon: Promote joint health, relief on arthritis.
Eggs: High biological value protein, because they are very easily digested in the intestines. Rich in essential amino acids and fatty acids, minerals and vitamins.
Extra virgin olive oil: Rich in essential fatty acids and Vitamin E.  Contains also vitamins A and K, iron, calcium, magnesium and potassium.
NUTRITIONAL VALUE %
Dry matter basis
Nutritional value per 100g
| | |
| --- | --- |
| Fat | 19% |
| Proteins | 6% |
| Fiber | 1% |
GUARANTEED NUTRITION AS FED
Energy value per 100g
kj 486 kcal
Nutritional value per 100g
| | |
| --- | --- |
| Fat | 19% |
| Proteins | 6% |
| Fiber | 1% |
NUTRIENT PROFILES
The Nutrient Profile for this product is also available for download. GET THE PDF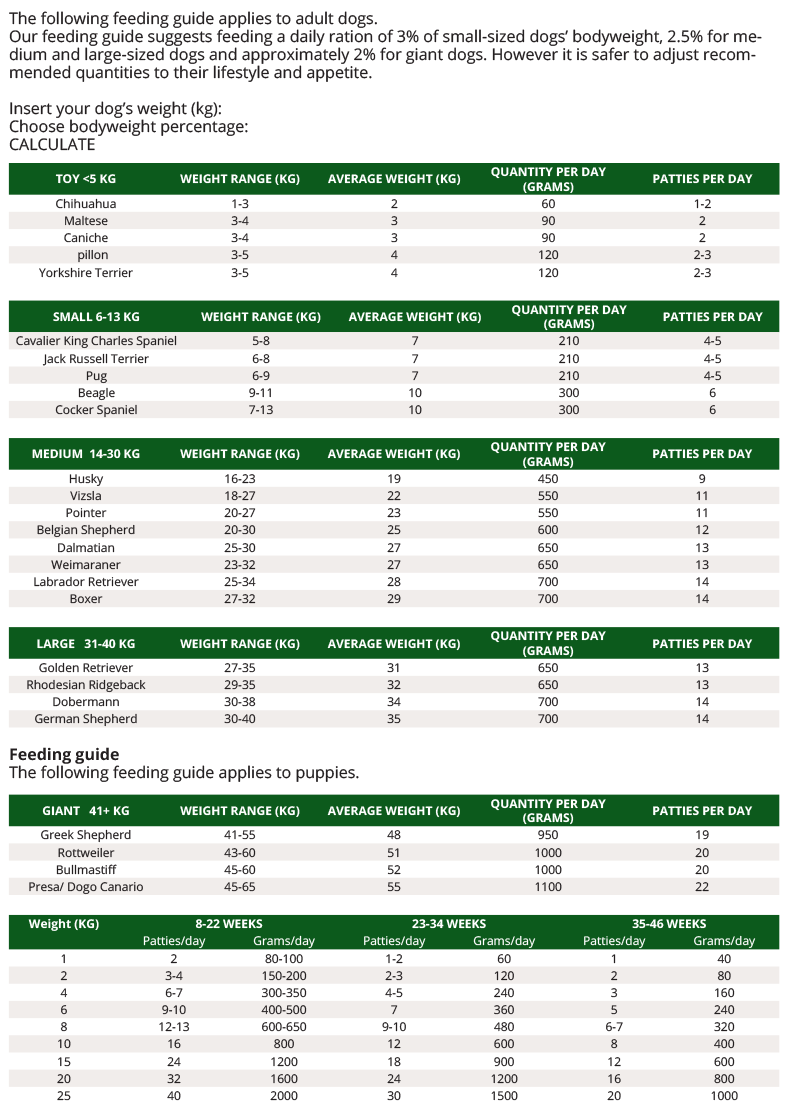 Download PDF