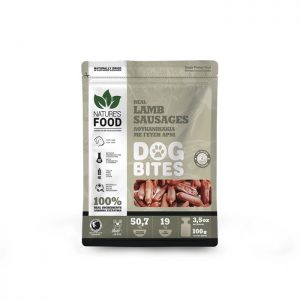 Nature's Bites Dehydrated
Nature's bites Lamb Sausages 100gr
Naturally dehydrated lamb sausages using a natural 20-hour dehydration method.
---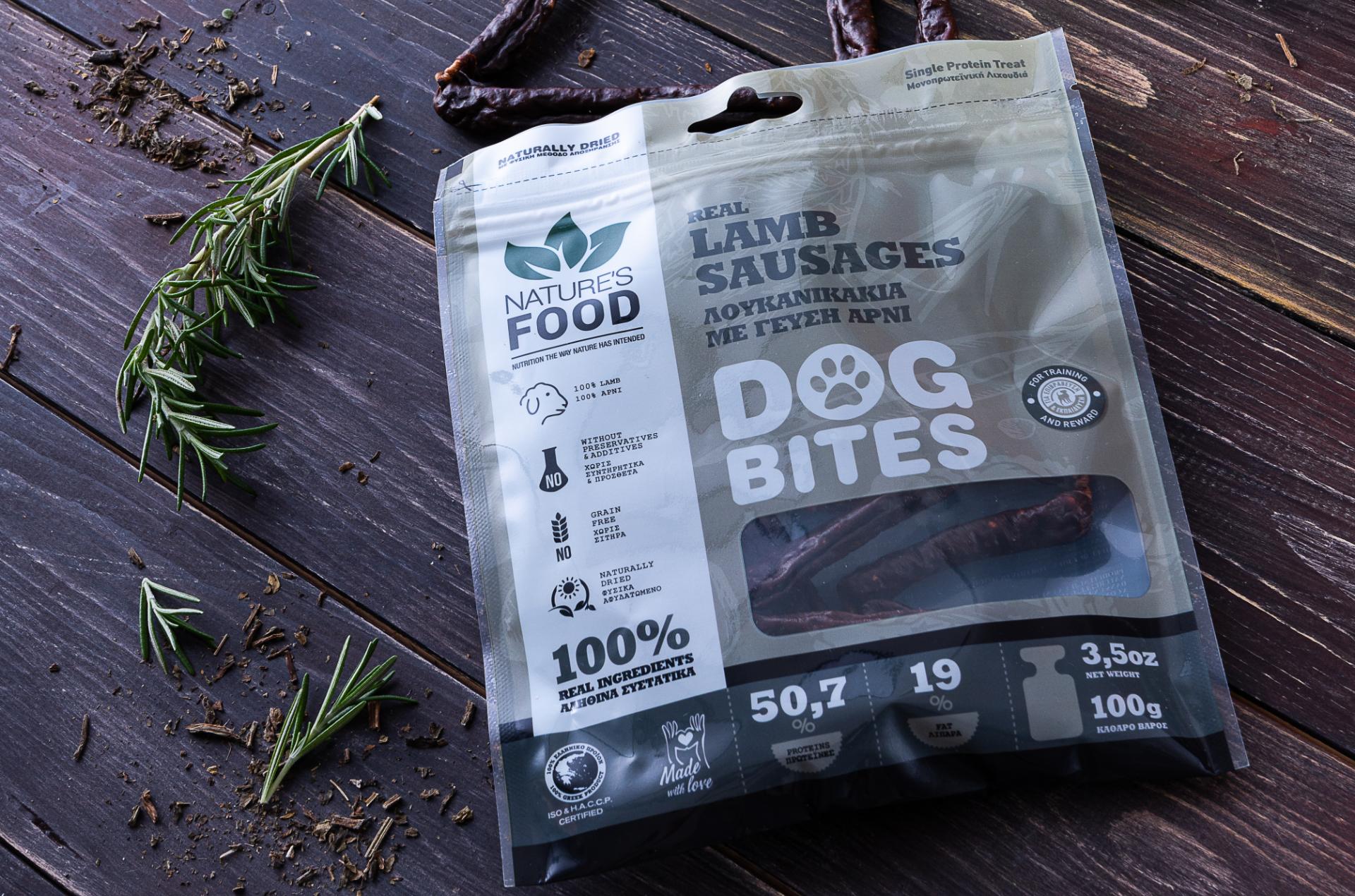 Just as we do, our dog wants a small treat! Nature's Bites single protein treats are the best way to reward your dog with a rich & exceptional protein source in every bite! We have created 8 delicious treats made of 100% meat, dehydrated using a natural 20-hour, oven-free dehydration method. Thus, we preserve all nutrients, vitamins and trace elements of the protein. They are a natural food supplement and are given as training and as a reward to your beloved dog. They are free of preservatives, additives, artificial colorants and grains and are made of fit for human consumption real ingredients of Greek producers. ISO & HACCP certified. They are made of fresh hand-filleted meat & organ meat (heart and liver) marinated in extra virgin olive oil, vegetables, herbs and spices. Your dog will be thrilled and it has been observed that dogs have an impressive response to positive training with Nature's Food treats. The natural, oven-free dehydration process allows for the treat to keep its very intense natural flavor which is exactly what dogs prefer!
Real Lamb Meat, Lamb Liver, Lamb Lung, edible wrapper. Nutritional additives Antioxidants, Natural Colors, Vitamins, Provitamins, Vitamin E, Vitamin A, Vitamin D3.
NUTRITIONAL VALUE %
Dry matter basis
Nutritional value per 100g
| | |
| --- | --- |
| Proteins | 50.7% |
| Fat | 19% |
| Moisture | 14% |
| Ash | 10.2% |
| Carbohydrates | 5.8% |
| Crude Fibres | 0% |
GUARANTEED NUTRITION AS FED
Energy value per 100g
kj kcal
Nutritional value per 100g
| | |
| --- | --- |
| Proteins | 50.7% |
| Fat | 19% |
| Moisture | 14% |
| Ash | 10.2% |
| Carbohydrates | 5.8% |
| Crude Fibres | 0% |
NUTRIENT PROFILES
The Nutrient Profile for this product is also available for download. GET THE PDF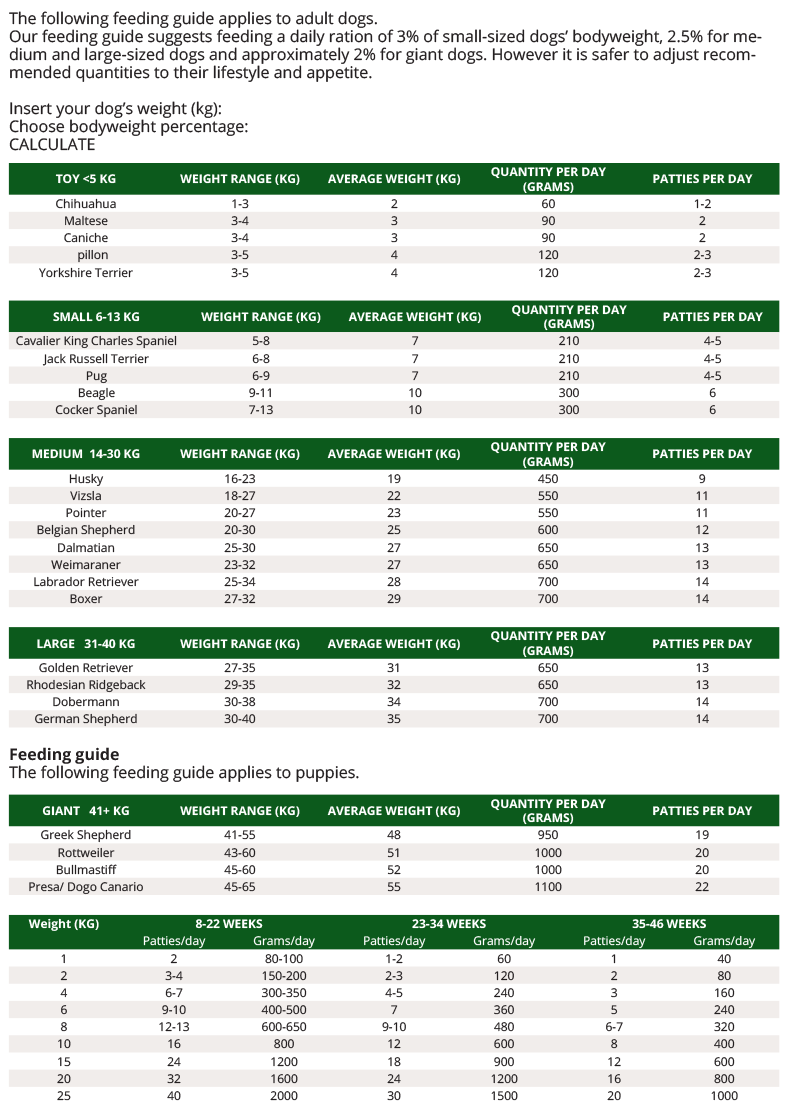 Download PDF